The following article, Gameloft, uses partial or complete
Creative Commons Licensed
content from
Wikipedia
. Information can be remixed or replaced at any time in future edits.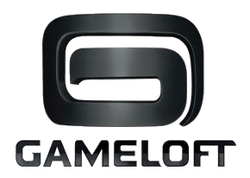 Gameloft is a video game developer and publisher headquartered in Paris, France. Gameloft is responsible for the mobile versions of Prince of Persia Classic[1] and the 2008 Prince of Persia mobile game[2][3],
History
Founded in 1999 by Michael Guillemot, one of the co-founders and owners of video game publisher and developer Ubisoft, Gameloft has expanded to employ a staff of 5,000 at the end of 2011. Gameloft began to be profitable in 2003.
The company also has subsidiaries in 28 countries around the world. They have created a number of games for mobile phone handsets, tablets, games consoles and other platforms. As of 2013, Gameloft had development centers in 20 countries.
External Links
References
Ad blocker interference detected!
Wikia is a free-to-use site that makes money from advertising. We have a modified experience for viewers using ad blockers

Wikia is not accessible if you've made further modifications. Remove the custom ad blocker rule(s) and the page will load as expected.